Many, Many Notes of Praise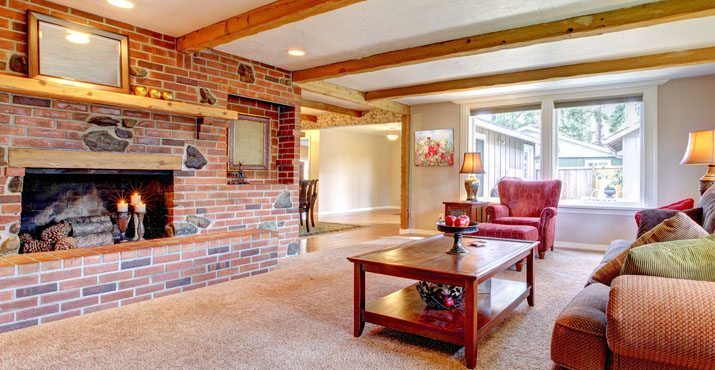 We receive unsolicited notes, pictures and emails every week about our products. It is very thoughtful in this day and age that so many people rave so much about their results with our products. We appreciate every one of them!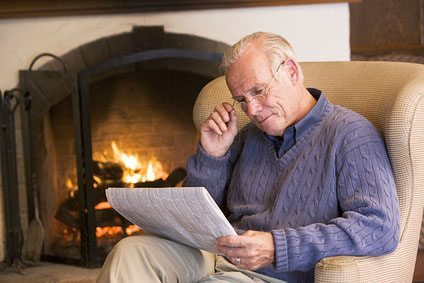 Your Hearth and Stove Cleaner is the best product we've ever found for cleaning the vinyl on our boat. Boat is 12 years old and vinyl is yellowing. Simple green and other professional vinyl cleaners don't hold a candle to your product. Your product was soft on the vinyl, and soft on my hands.
North Olmsted, OH
I removed my fireplace insert so I could install a gas log system. The brick had years of soot and creosote stains from where the insert covered the brick. Although I have not finished the job, Speedy White quickly dissolves the black stains.
Fort Wayne, IN
I want to tell you how very pleased I am using Speedy White to clean my brick front steps. The steps were very dirty and stained and I had previously tried several methods of cleaning with very unsatisfactory results. With Speedy White, the results were super. I used less than one bottle. Thanks for such a superior product.
Ellie Herlihy
Vienna, VA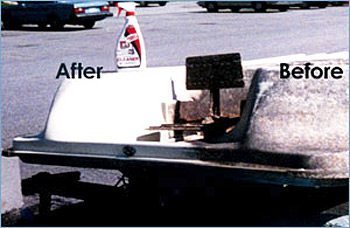 Another happy Speedy White customer sent us this image after retrieving this boat out of the water after nine years! We were as impressed with the results as he was.
I just wanted to tell you how pleased I am with your product. I used Speedy White on my fireplace, and it cleaned everything. I'll be a customer for life!
Killeen, TX
When we moved into our current home 2 years ago, the previous owners had left the rest of their Speedy White cleaner. It really is amazingly good at cleaning the glass doors and white stone of our fireplace. We use the fireplace almost daily in the winter, so I need to clean the doors and stone frequently (more often than I do because I was hoarding the cleaner I had). Anyway, love the product, does what its supposed to do!
Camden, ME
I just wanted to let you know that I used your product on our 78 year old fireplace yesterday (and it looked like it had never been cleaned before- we just moved in) and Speedy White worked as promised. The firebox needed several applications because of the buildup of creosote but it really restored the brick on the outside of the fireplace, it was pretty much spray on, some minor scrubbing and the bricks looked like the day it was built. Truly impressive and there was little odor- even less than the Simple Green I've been using on other parts of the house.
Carson City, NV
My name is Buddy Dane, and I operate a business called Charleston's Best StoneBuddy, Inc., in which I care for, maintain and restore natural stone surfaces. This includes marble, granite, limestone, etc. on floors, countertops, showers, whatever it is, if it's stone, I can probably help it.
Anyway, I got a call from a lady who has an old Huntsman wood stove in her family room. The stove sits on a flagstone hearth that goes up the wall and on the floor. Someone repeatedly burned treated wood and things in this stove until the creosote had dripped all down the pipe and all over the stone. This stove and flagstone are beautiful, and understandably the lady was quite distressed. After she tried every chemical she had under her sink to no avail, she got my number. I went out and looked at the job and after hearing her story thought there was not much I could do for her, but I told her I would look into it. After some research on the internet, I found no company on the net that would back up their product.
I found Speedy White, read the testimonials, and was impressed. I ordered a gallon of Speedy White and waited for it. Once I got the gallon, I went to the lady's house. I squirted the Speedy White on the creosote and watched it work. It was amazing. I actually watched the stuff work. My puddle of blue Speedy White quickly turned a nasty shade of black. After a few applications and a scrub brush, I had removed all the creosote. It was incredible. Not often do you find a product that not only works the way it is advertised, but better than it is advertised.
I was this lady's hero, and I owe it all to Speedy White, hands down. Sure I did the scrubbing, but if it weren't for the Speedy White cleaner, this lady's stone was ruined. So I had some leftover product which I planned to clean my grill with. My father called me and said he just bought some old PDQ cooker, which is an indirect heat charcoal cooker. I went to his house, and found him wire-brushing the inside of the cooker with simple green cleaner, but he couldn't get the stuff off the grill. SO I BROKE OUT THE SPEEDY WHITE! In 15 minutes his grill was clean and he was on the internet ordering TWO more gallons!! We are hooked. I just want to say we need more companies like yours. Make a product, make it right, make it work, and you will make it. Thanks for everything Speedy White. You've now got two more believers.
Buddy Dane
Charleston's Best StoneBuddy, Inc.
Charleston, SC
I
nitially, I used Speedy White on a wood burning stove where it melted the soot and grime as advertised. One day, I ran out of Brand-X cleaner for some plastic lawn furniture and decided to see what Speedy White could do. The plastic came out spotless. I was amazed! Speedy White has now replaced Brand- X, Y, and Z cleaners!!! I use it, both straight and diluted per instruction, in every area of my home, shop, on the cars, and on an old airplane. I've recommended
Speedy White
with confidence to friends and family. It really "does it all". Thanks again for a solid product, and I hope you stay in business for a long time!
Cameron Park, CA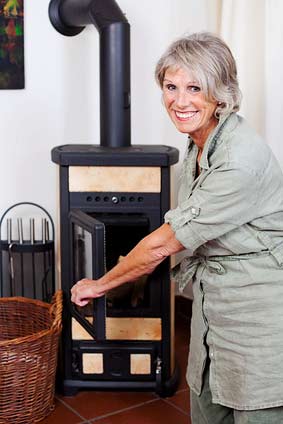 We had a wood stove installed in October and our installer gave us a complementary bottle of your cleaner. Our glass is still as clean as the first day it was installed. Your product is great!
North Reading, MA
Your product is the ONLY product that I use to clean my natural white brick fireplace. It removed the soot and soil that accumulated over several years time. I am thrilled with your product. I used the phone number on the bottle to contact you. Thanks!
Kennett, MO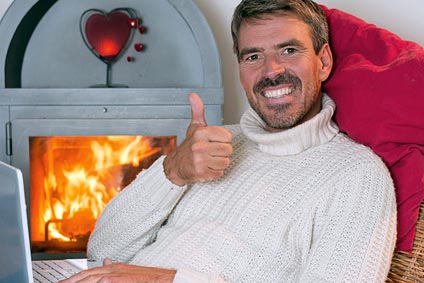 Once in a while a consumer comes upon a product that really works and does what it says it will do. Such is the case with your Speedy White Fireplace Cleaner. They told us about your cleaner after a month of scraping the glass on our doors to clean them, and we decided to try the product. We were thrilled after only one application at the ease with which the product worked. In only seconds, our glass doors were like new and sparkling clean.
Our thanks and a round of applause to your company for this product.
Miamisburg, Ohio
I recently moved into my first house and was so happy to see that it came with a wood burning stove. Through association with friends, I was aware of the advantages of having such a stove. I began calling past occupants of the house and found out that the stove I have was at least 90 years old. The years of use and minimal maintenance were really showing. Soot, creosote and ash had really diminished the physical appearance of the stove.Having just moved into the house, I really wanted to show it off, so I decided to have a Super Bowl Party. The house really looked great, except for the stove.
Two days before the party I went to Chesapeake Wood Stove Co. in the 4000 block of North Pt. Blvd. I browsed the shelves until I came upon a bottle of Speedy White. I asked the clerk if she had heard any favorable comments on the product and asked her if it would clean my stove without damaging the chrome trim. She assured me that the Speedy White would do the job.
I purchased the bottle and took it home. After getting home and reading the instructions and warnings, I began by spraying just a small area. After leaving Speedy White on the area for about 10-15 seconds, I wiped the area to find beautiful shiny and clean chrome trim. Never in my wildest imagination did I believe the stove could look this good.
Speedy White took a 90 year old, soot-covered stove and turned it into a conversation piece. After some more careful, detailed cleaning, the stove looked as good as the ones on the showroom of the the stove store.
Not often these days do you find a product that does what it says it will do. This time I got lucky, I got a product that exceeds the expectations. That factor alone makes your product stand out. You have and your employees should be proud of your efforts. I highly recommend and endorse Speedy White to all my friends and anyone else who may have use for it.
Charles T. Senft
Baltimore, MD