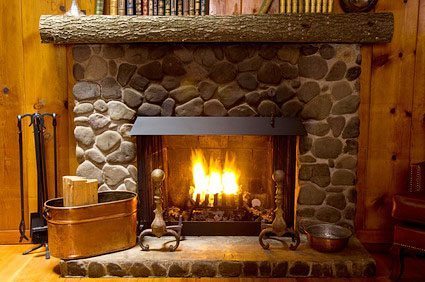 How can I best use Speedy White to clean fireplaces?
Speedy White works best when the fireplace is not being used and the fireplace and doors have cooled. Just spray Speedy White and wipe it off with paper towels.

Difficult areas may require more than one application and some scrubbing. If you encounter a difficult area, simply apply Speedy White again and clean with a nylon or surface sponge.
"We bought a house with a fireplace and glass fireplace doors. We tried everything to clean them from a special cleaner bought at a fireplace shop to razor blades to oven cleaner. It got to the point where we didn't want to use the fireplace anymore because we didn't want to clean the doors. I ordered one bottle of Speedy White and could not believe how easily it worked. That same day I ordered a whole case!"
What is a good list of fireplace tools to own?
Most fireplace tool sets are packaged in sets of three, four and five-pieces including:
a back stand (often curved or arched and made from cast iron)
a brush for cleaning the firebox and ash bin
tongs for adjusting and moving hot coals and logs
a shovel for removing burned ash and coals
a poker for shifting and pushing back errant coals and burning wood.
and of course Speedy White to keep your fireplace and surrounding areas clean.
What areas of the fireplace can you clean with Speedy White?

Glass Doors- soot buildup mostly occurs on glass fireplace doors. Simply spray on Speedy White and wipe it off to find soot build up gone!

Chimney- creosote is found in the chimney. Clean the chimney with chimney brushes and spray Speedy White for cleanup.

Fireplace surroundings- Speedy White can be used on discolored bricks, stone or even wood near the fireplace.
Inside the fireplace- apply Speedy White to the inside of the fireplace and remove it using a hose or wiping it off.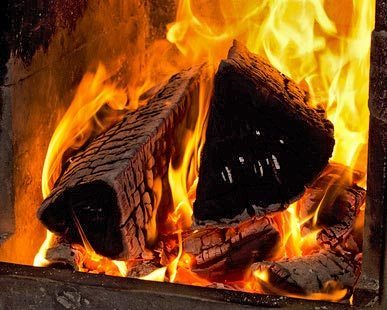 What will happen if you don't clean your fireplace regularly?
If you don't clean your fireplace on a regular basis you will experience creosote and soot buildup.

Speedy White keeps a high maintenance area clean and looking like new.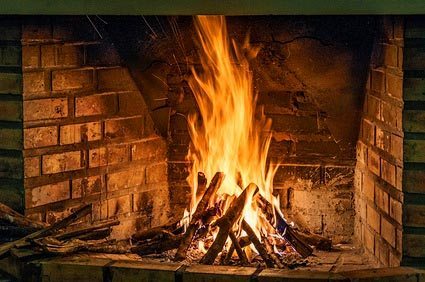 "Quite honestly, I feel your product is a miracle cleaner. I had tried everything I had in our house to remove the black from the glass doors and had to rub like mad to get any of it off. I didn't dare try cleaning the brick for fear I'd make a worse mess of it. Speedy White cleaned up our beige brick like new an dour glass doors too and it did it with hardly any work on my part. It was simple. You can count on us being a lifetime customer."