The Best Product for Cleaning Your Fireplace, Hearth, Stove and Grill

FREE Shipping!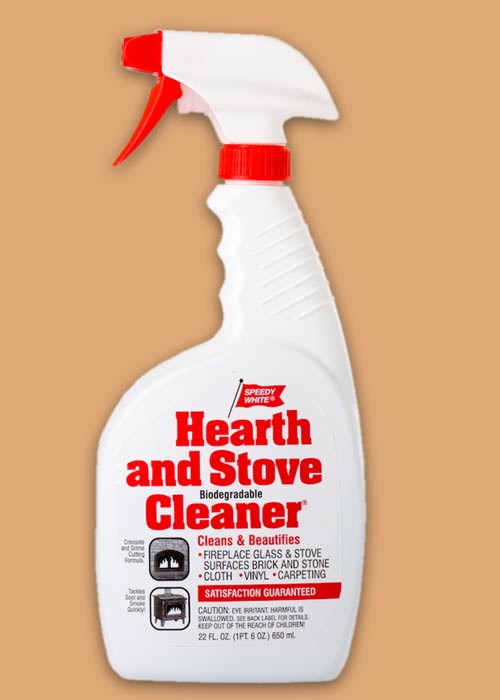 Good Housekeeping
One of the best recommendations we ever received was over a dozen years ago from the Good Housekeeping Research Institute. They reviewed seven creosote cleaners and concluded that Speedy White "truly shown" among the competition!
Hearth & Stove Cleaner
…and a whole lot more!
Speedy White cleans all fireplaces, fireplace glass doors and stove surfaces like nothing else. Our time-proven product also cleans brick, stone, cloth, vinyl, carpeting, plastics and fiberglass. Our customers have found countless uses for Speedy White including cleaning whitewall tires, grimy plastic computers & keyboards and much more. Read our testimonials page and hear what folks are saying. Speedy White cleans and beautifies all fireplaces and stove assemblies.
Speedy White Hearth and Stone cleaner is particularly good for:
Creosote Removal
Soot Cleaning
Fireplace Cleaning
Hearth Cleaning
and as a Grill Cleaner!