Clean your fireplace, stove, grill & more like never before!

Speedy White cleans fireplaces, fireplace glass doors and stove surfaces like nothing else!
Our specialized product also cleans brick, stone, cloth, vinyl, carpeting, plastics and fiberglass.
Customers have found countless other uses for Speedy White as a general household cleaner and for laundry applications.
(You can even upload images of your favorite before and after example on our contact page).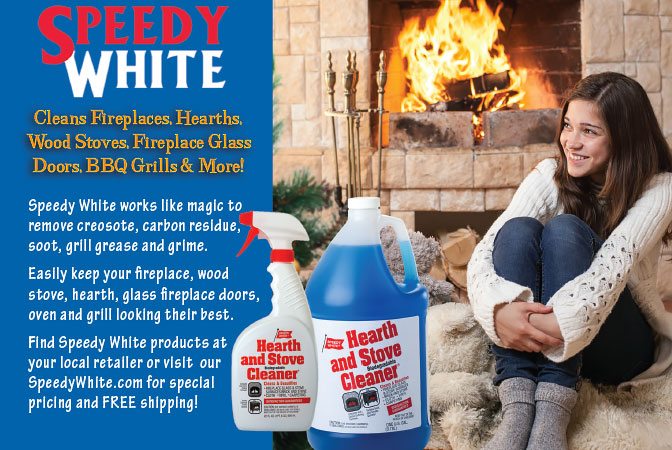 Speedy White Cleans Fireplaces, Stoves, Glass Doors, Stone, Brick and More!
Some Other Examples
Speedy White is an excellent carpet cleaning solution. Our formulation is almost exactly what Stanley Steamer carpet cleaning services use for commercial application.
The US Navy has purchased Speedy White in the past in 5 and 30 gallon containers for use in San Diego.
Junk yards buy Speedy White in 55-gallon drums! Speedy White is an exceptional degreaser.
Good Housekeeping Likes Speedy White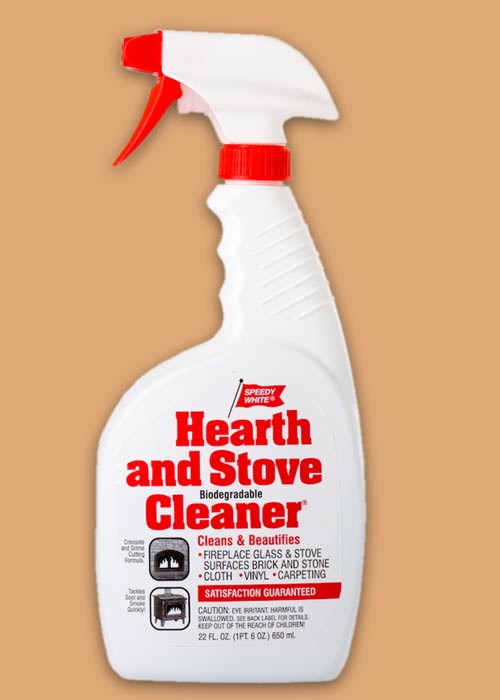 One of the best recommendations we ever received was over a dozen years ago from the Good Housekeeping Research Institute.
They reviewed seven creosote cleaners and said that Speedy White "truly shown" among the competition!